---
CATEGORIES
Inter-Play TRANSPORTO
The TRANSPORTO series are vehicle-shaped playground toys for school and preschool children.
The structure is made of powder-coated galvanized steel, which makes it resistant to weather conditions and intensive use. The platforms are made of high-quality plywood with an anti-slip coating, ensuring the safety of children while playing.
We invite you to familiarize yourself with our TRANSPORTO offer.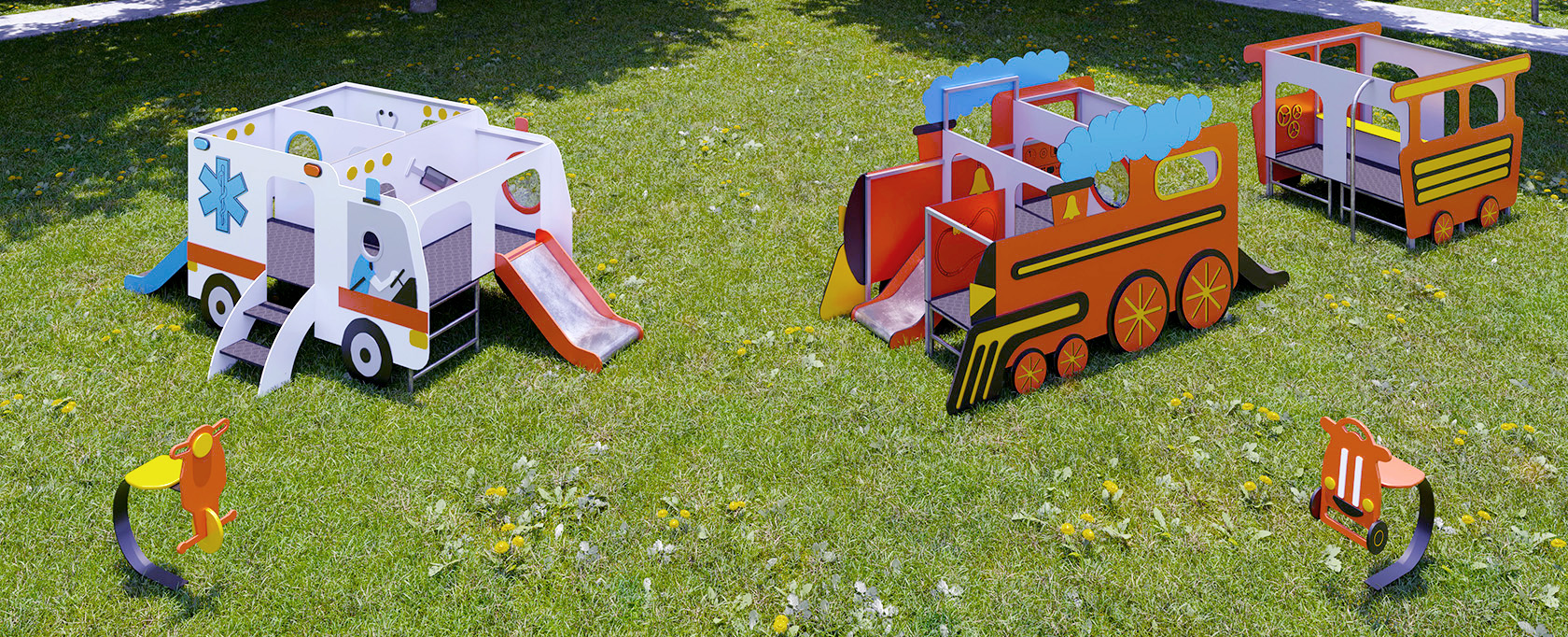 RAILWAY CARRIAGE 1
Playset
RAILWAY CARRIAGE 2
Playset
RAILWAY CARRIAGE 3
Playset
---