Designing a playground is not an easy task. It requires not only creativity and imagination, but also an understanding of the specific needs of children. Knowledge of safety standards and regulations is also crucial. A playground that encourages play and develops children's skills should be both safe and practical.
We offer support for playground designers and architects, supplying essential tools and guidance to craft the best play areas.
Technical files for designers - .dwg, 2D and 3D format.
When designing a playground, it is very important to have access to technical files. Every piece of equipment in our offer has a 3D file and 2D technical DWG files. Such files allow precise positioning of the equipment on the playground plan. This translates into a guarantee of the highest safety standards. Thanks to them, designers can optimise the development of the space, taking into account all kinds of restrictions. This ensures comfortable and safe use of the playground.
Designers, using 3D files, have the possibility to adapt the equipment to a specific space. In this way, we can be sure that the playground will be adapted to the needs of all users.
Playground designs - a ready-made solution for architects.
We provide free playground designs on our website. These can be used as a starting point for individual designs or as a source of inspiration. Our designs are diverse and take into account the needs of different groups of playground users. The pre-designed playground designs encourage architects to experiment with different forms, materials and out-of-the-box solutions. Whether you want to design a public playground, an outdoor gym or a playground for school - you will find ready-made designs on our website. We look forward to providing you with inspiring solutions that provide fun and activity for all playground users. You can find out more about playground projects here.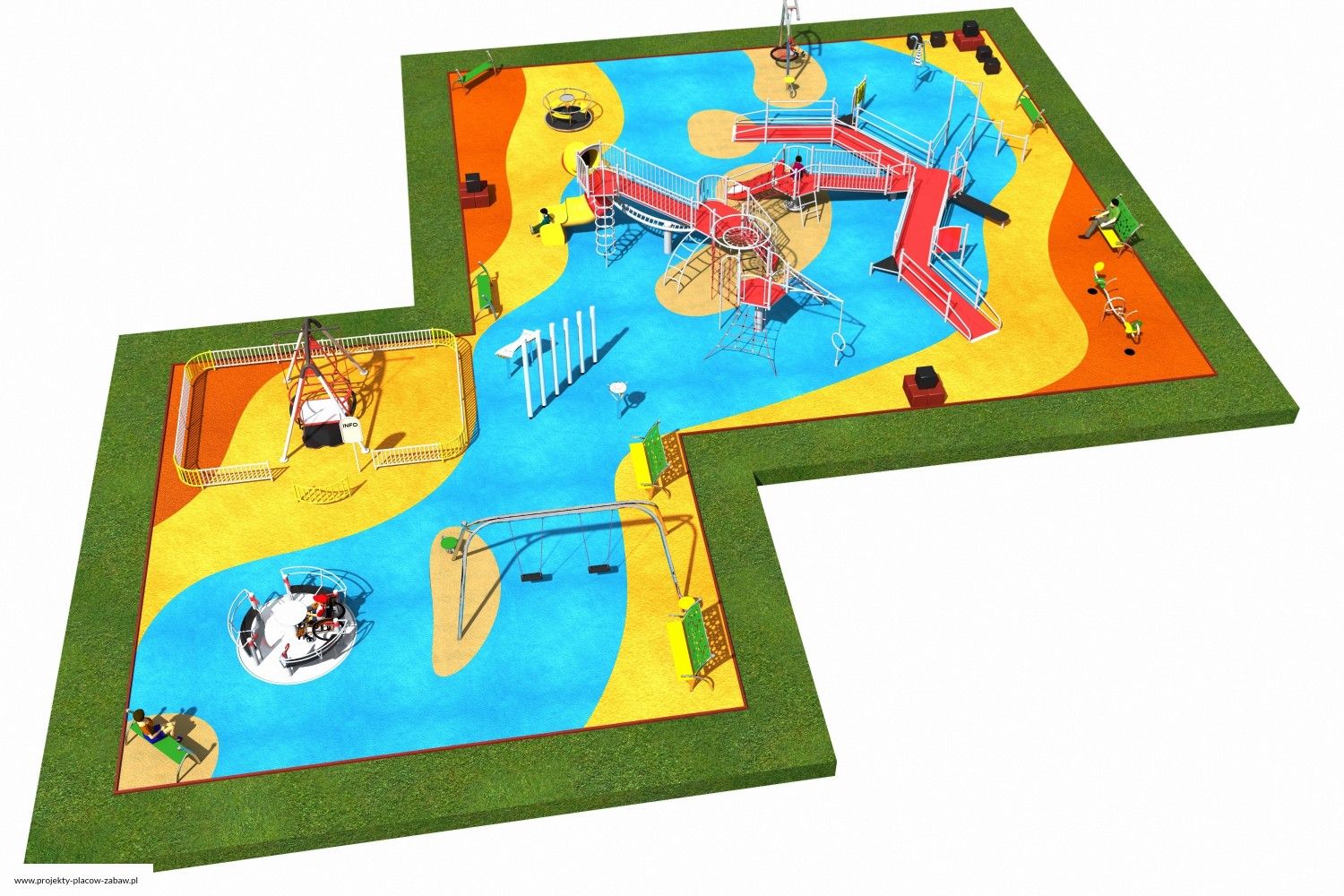 Safety and playground design.
Designers involved in creating children's play areas have an extremely important task-creating a space where children can play safely and develop their skills.
Safety zone and playground design.
There should be a safety zone around each piece of playground equipment, paved with a special surface. The layout of the playground equipment is also key. The safety zones of each piece of equipment should not overlap to avoid the risk of collisions between children using the various playground attractions. These zones should also not contain other elements such as benches or litter bins.
Another important element that cannot be forgotten when designing a children's playground is the free fall height. For example, if a piece of playground equipment has a free fall height (h), suitable surfacing should be provided to reduce the risk of injury in the event of a fall.
The head injury criterion (HIC) is defined for a specific surfacing material and is the highest height from which a child can theoretically fall without serious injury. In practice, the free fall height (h) of the playground equipment should always be less than the head injury criterion (HIC) for a given surface.
We recommend the FLEXI-STEP brand safety surface. It is a proven and one of the best surfaces, available on the market for more than 10 years. You can find out more about FLEXI-STEP safe surfaces here.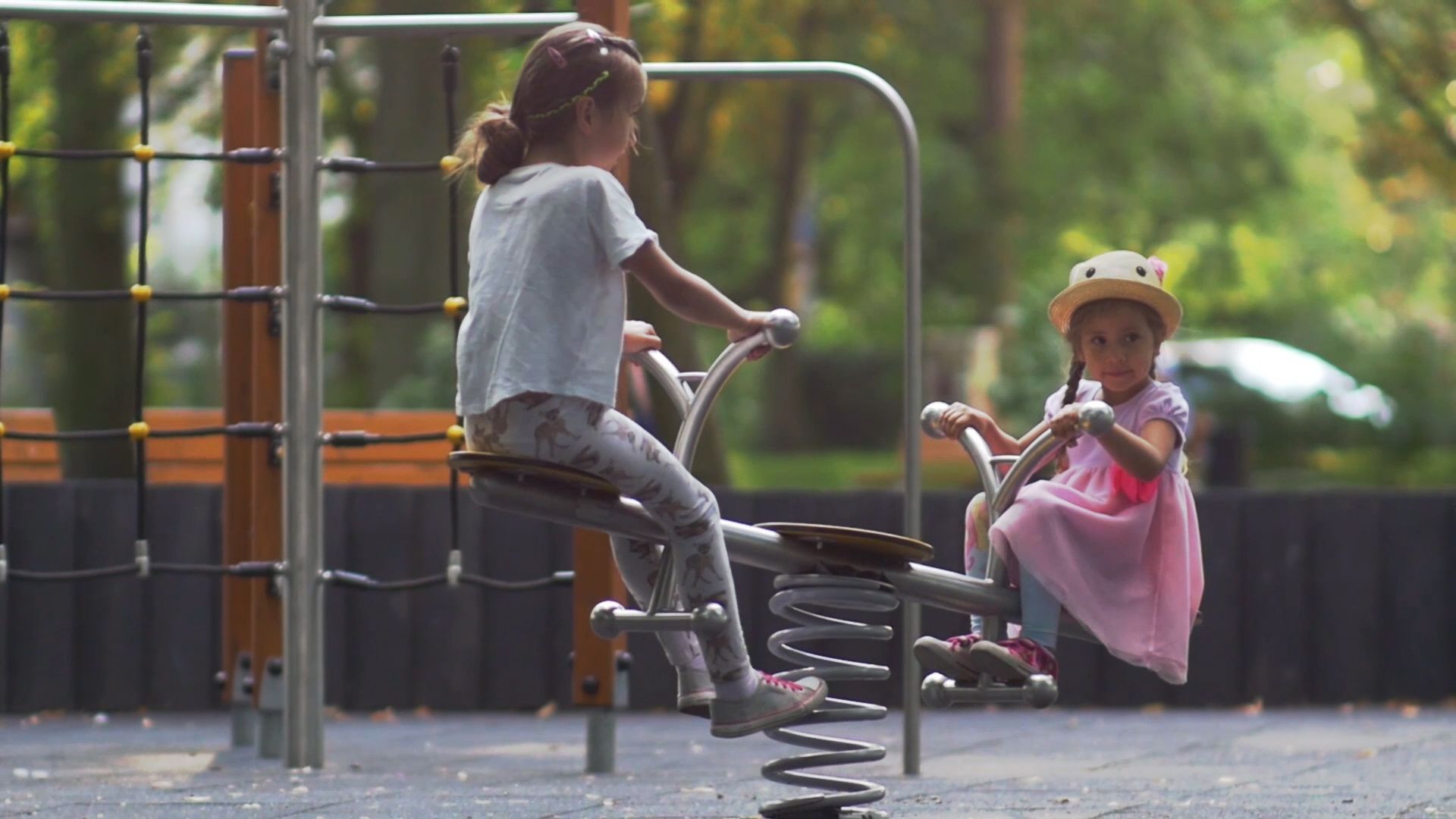 Age category and playground design.
Every playground, regardless of the age of the users, should offer a variety of play opportunities. The aim of playground designers is to create a space that meets the needs of users of all ages. Therefore, playground designs are carefully developed so that there is something for every child.
Playground designers take into account the age of the users and adapt the designed space to their needs. It is worth ensuring that every child has a place where they can play safely and develop their skills. A playground for older children may include more challenging equipment such as climbing walls or climbing pyramids that challenge their motor skills. A playground for younger children, on the other hand, will include more accessible and safe equipment such as sandboxes or small slides to keep them happy and playing safely.
Regardless of the age of the users, each playground provides a variety of play opportunities. Designers should ensure that the playground includes equipment that allows the development of a range of skills such as balance, motor coordination and manual skills. Playgrounds are meant to encourage physical activity and stimulate children's development in an enjoyable way.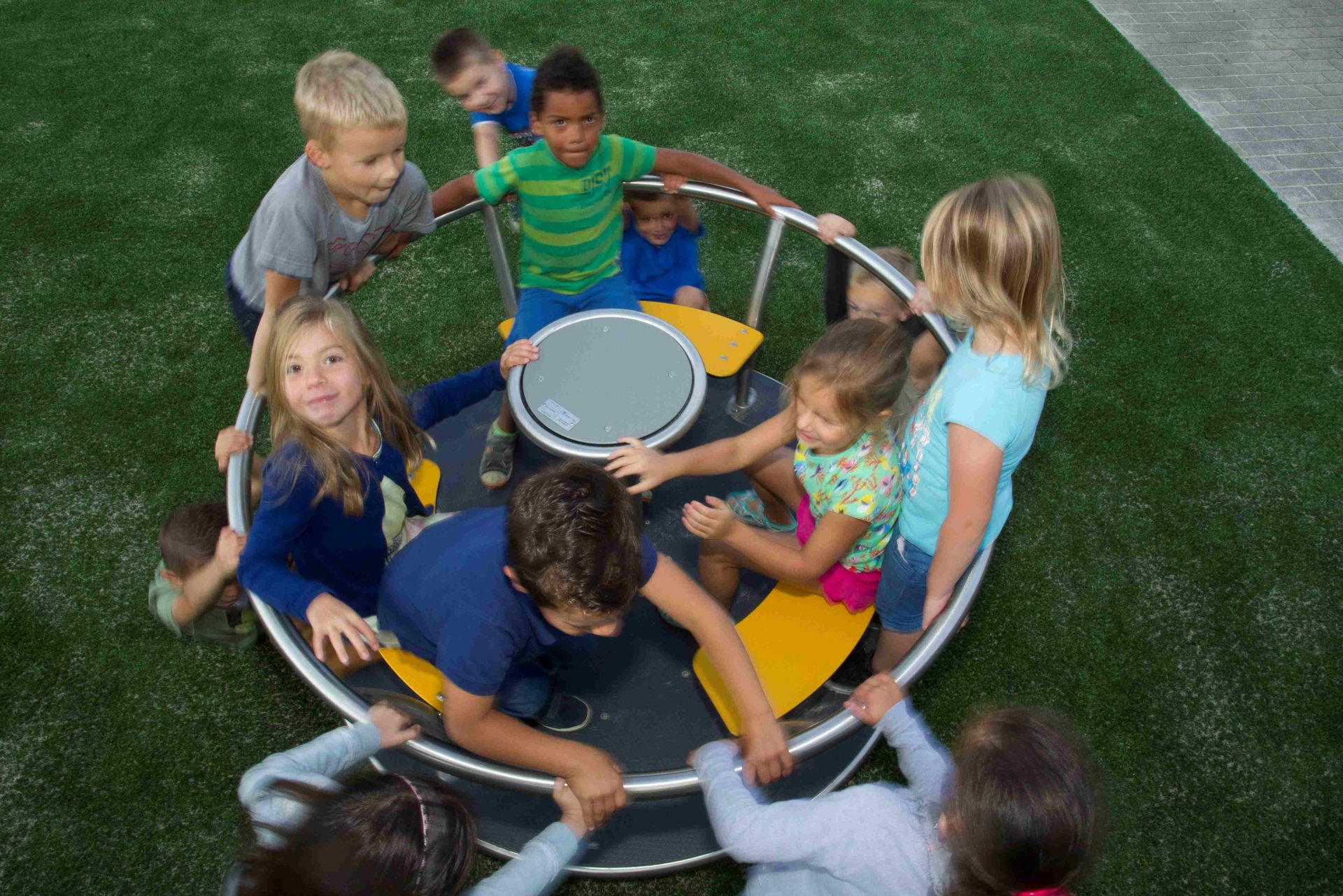 Inclusive Design for All Abilities.
A key principle in modern playground design is inclusivity. This ensures that children of all abilities can play together and enjoy the benefits of outdoor play. As such, playground designers are urged to consider children with diverse abilities while planning the playground layout and selecting equipment.
Inclusive playgrounds should be characterized by a wheelchair-accessible paths and play equipment, sensory-rich elements for children with sensory processing disorders, and quiet, shaded areas for children who may get overwhelmed by sensory input. A truly inclusive playground provides a multitude of play options that can be enjoyed by everyone, regardless of physical or cognitive abilities. These thoughtful design considerations ensure that all children can have a fantastic play experience, encouraging the integration and acceptance of diverse abilities from a young age.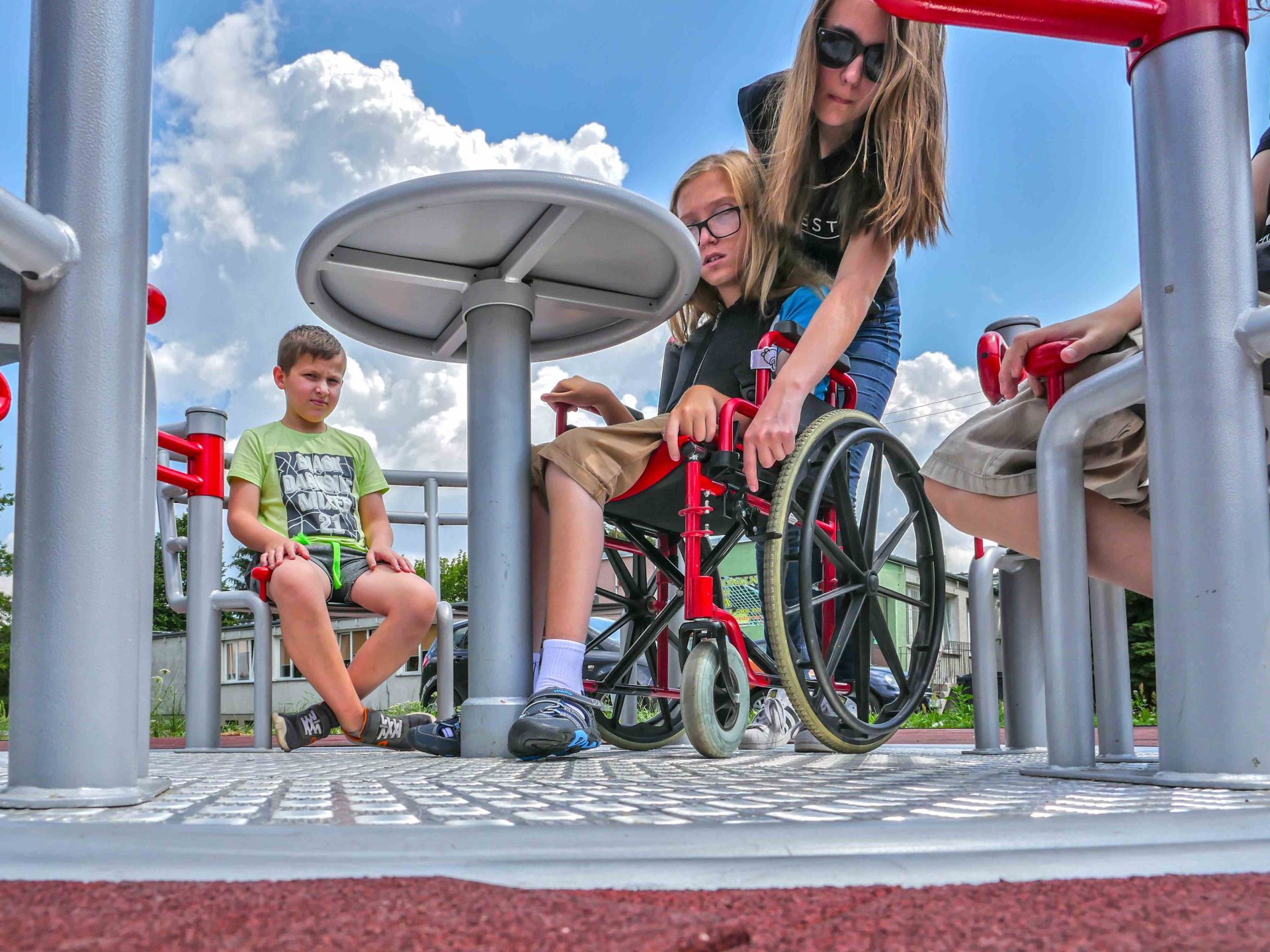 Zones for parents in playground designs.
When designing a playground, it is important to keep in mind the zones dedicated to parents and carers, which are just as important as the children's play area itself. It is important to provide them with comfortable and functional spaces where they can relax and spend time.
Areas for adults can include benches where they can sit and rest, and tables. Designers should ensure that these spaces are well laid out and accessible, providing comfort and relaxation for parents and carers.
The proper design of the adult areas is important for the attractiveness of the entire playground. When adults feel comfortable and welcome, they are more likely to visit such areas, which contributes to higher attendance and popularity of playgrounds.
Furthermore, adult areas should be designed to provide a safe environment for all playground users. Sharp edges that could pose a risk to children and adults should be avoided.
Designers must consider the needs of all playground users, both children and adults. Areas for parents and carers are very important for their comfort and satisfaction, so they should be designed carefully and with their needs in mind. This will create a welcoming and safe environment for all.
Maintenance and Durability Considerations.
Another crucial aspect to consider during the design process is the maintenance and durability of playground equipment. High-quality, durable materials not only ensure the safety of the children but also guarantee the longevity of the playground, providing countless hours of fun for years to come.
Weather resistance is a vital consideration in selecting materials. Equipment should be able to withstand various weather conditions, including heat, rain, and snow. Materials should also be resistant to wear and tear, ensuring they remain safe and functional even after extensive use.
To facilitate ease of maintenance, equipment parts should be easily replaceable, and the design should allow for straightforward inspections and repairs. This allows any potential issues to be quickly addressed, minimizing risk of accidents.
Designing a playground is indeed a complex task, requiring a deep understanding of children's needs, safety considerations, and much more. But with our comprehensive support, you can create playgrounds that are safe, engaging, and inclusive. We are here to provide you with technical files, playground designs, and guidance to ensure that your playground design project is a success. Together, we can create play spaces that children will love for years to come.